The introduction of the Knight Sentry tactical headboard has been postponed in order to modify the design based on valuable feedback obtained at the NRA show in April, 2023. 
While everyone loved the product and what it does, there were a couple things that we learned from our potential customers.  So in the interest of bringing the best product to you at the best value, we're making some design and manufacturing improvements that we're sure you'll love.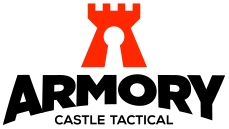 Our patent-pending modular panel system for displaying/storing your firearms and accessories is almost here.  Whether you want a quick DIY gun rack on your wall, an entire gun room, or if you're a gun shop owner wanting unmatched flexibility, get ready for the Armory System from Castle Tactical.
Available For Purchase VERY Soon